DRIVING LICENCE EXCHANGE IN MALAGA
When should I exchange my driving licence in Malaga?
This is one of  the most common questions between expatriates around Spain. So, in case you are not sure about this, we highly recommend you to check our post about how to exchange your driving licence in Spain.
IS IT MANDATORY IN SPAIN?
Actually, you can drive in Spain using a foreign driver's licence for some period, after which all foreigners driving in Spain must obtain a Spanish driver's licence.
All valid EU (European Union) Community and EEA (European Economic Area) driving licences are valid in Spain provided that the holder meets the minimum driving age in Spain.
So yes, it is, but only needed in some instances:
1. You are an EU citizen and a resident in Spain, but:
 Your driving licence is

not limited in time

Your driving licence is

due to expire

or expired
You have got your driving licence

abroad

EU
2. You are a
non-EU citize
n and a resident in Spain
WHICH LICENCE CANNOT BE EXCHANGE?
EU licences can only be renewed in the holder's country of residence.
In addition, the licence terms of their country of residence will apply. This means that if a driver with a licence from an EU or EEA country other than Spain is resident in Spain, they will have to renew their licence every ten years if they are under the age of 65, and every five years if they are over the age of 65. Renewing an EU/EEA licence in Spain effectively converts it into a Spanish EU licence. Several EU countries issue licences that are valid for life, but in Spain, these will only be valid for five or ten years.  Those who do not renew their licences may be fined. The licence must be renewed within 2 years of the first day of the driver's official residency in Spain.
Trafico will not exchange:
Driving licences obtained on a

later date than the signing of the convention

being legally resident in spain. (in the case of the republic of korea the date on which the driving licence was obtained may be later than that of the legal residence)
Driving licences obtained from a

licence exchanged from another country

that does not have an exchange agreement with spain
Drivers who are

not residents

in Spain
We can exchange your driving licence in Malaga
(including all Malaga Province)
What do we need from you to exchange your driving licence in Malaga?
Basically, we need the following:
1. To exchange your current driving licence:
valid passport or national identity card;
proof of residence (Certificate of Registration in the Central Aliens Register ie. your NIE number or
Número de Identificación de Extranjer);
valid driving licence to be exchanged (original and photocopy);
two recent photographs (32x25mm);
declaration in writing that you have not been banned or suspended from driving;
declaration in writing that you do not hold another driver's licence of the same class in another country.
2. To replace a lost driving licence:
If you lose your driving licence, please contact the Provincial Traffic Officeespañol to request a copy. Please make an appointmentespañol or call tel. 060.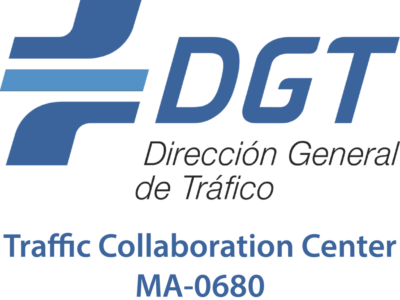 About the Licence ADDRESS
And to replace/exchange a lost, stolen, damaged or destroyed driving licence?
To replace/exchange a lost, stolen, damaged or destroyed driving licence, we will need:
Valid national identity card, passport or residence permit
32 x 26 mm recent colour photograph
The original driving licence (in case of damaged licence)
Public Fee of €20
Our vehicle related services
Vehicle transfer in Malaga
Spanish Number Plate
Spanish Driving Licence
Insurance research
Fine, issue, communication
Importing a car into Spain

Best choice to exchange your driving licence around Costa del Sol
Faster, easier, safer
At the moment, Expat Agency only provides this services around Costa del Sol. So if you live around Costa del Sol, do not hesitate to contact us and we will provide you more info about this exchange.
More effective than any gestoria. Cheaper than any other office.
FEEL FREE TO CONTACT US AND GET A QUOTE WITH NO COMMITMENT
GET A QUOTEWe will provide you a personal quote within 24 hours